Attorney Kevin Ryan
"I'll never be the kind of attorney your creditors want me to be. I'll always be the kind of attorney you NEED me to be. Call me. I'll BE there for you. And I'll make them go away." - Kevin Ryan, Attorney at Law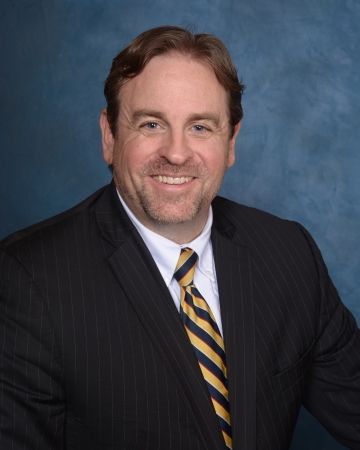 Kevin Ryan is a graduate of the College of Wooster and the Cleveland Marshall College of Law. He is admitted to practice before all Alabama State Courts, the United States District Court for the Southern District of Alabama, and the United States Bankruptcy Court for the Southern District of Alabama. The United States Bankruptcy Court is a part of the United States District Court.
Since 1998, Attorney Ryan has represented thousands of individual clients. He is also a licensed real estate agent in Alabama who handles bank-owned properties, short sales, and conventional sales in addition to conventional real estate listings.
This wide range of experience enables Attorney Ryan to take a wider look at your legal matter.
Interested in learning more? Contact us for help with Chapter 7 or Chapter 13 bankruptcy in Mobile, Baldwin, and Washington Counties.
Personal Info
Kevin Ryan is a member of First Baptist Church in Silverhill, Alabama. He resides in Silverhill with his wife Jessica and their three children. Kevin also coaches 6th & 7th grade Boy's Basketball in the Fairhope Youth Basketball League.
Education
Juris Doctor, Cleveland Marshall College of Law, 1997

Employed full time as a paralegal while attending law school in the evenings.

B.A., The College of Wooster, 1994

NCAA Div.III All Conference (N.C.A.C.) Football Team: Defense 1993
Most Inspirational Senior Award 1993
Co-Captain 1993
Letterman 1991-1993
Phi Sigma Alapha Fraternity 1991-1994
Athletic Director
Jurisdictions Admitted to Practice
Committed to Helping Our Clients Achieve a Fresh Financial Start
Our practice focuses primarily on consumer bankruptcy matters under Chapter 7 and Chapter 13 of the United States Bankruptcy Code. Our law practice also includes matters where bankruptcy litigation, appellate work, or involvement in civil lawsuits is needed by a client. No representation is made that the quality of any of these legal services is of higher quality than another attorney or law firm.
The United States Bankruptcy Code requires the following notice:
We are a Debt Relief Agency, which means we help people get legal relief from their Debts through the bankruptcy process.