Child Support & Bankruptcy in Alabama
Child Support Cannot Be Discharged by Filing Bankruptcy
The arrears can be addressed in a Chapter 13 Plan that can stop the acceleration of the collection of the debt during the plan so that a reasonable, affordable monthly payment can be established. At the same time, the debtor's other debts such as credit cards, medical bills, payday loans, etc. can usually be paid in an amount lower than what is provided by all of the contracts the debtor previously signed. All legal action, repossession of vehicles, IRS and tax claims, divorce matters, etc are stopped by the filing of a bankruptcy petition.
This does not include administrative or court actions to establish, modify, or enforce a child support order.
Bankruptcy Form 283
A debtor can put past due child support into the Chapter 13 Plan and pay it over a longer period of time, up to 60 months. However, the debtor cannot receive a Discharge Order unless Bankruptcy Form 283 is filed with the Court. Form 283 is a Certification by the Debtor that all child support orders are current. If the Debtor cannot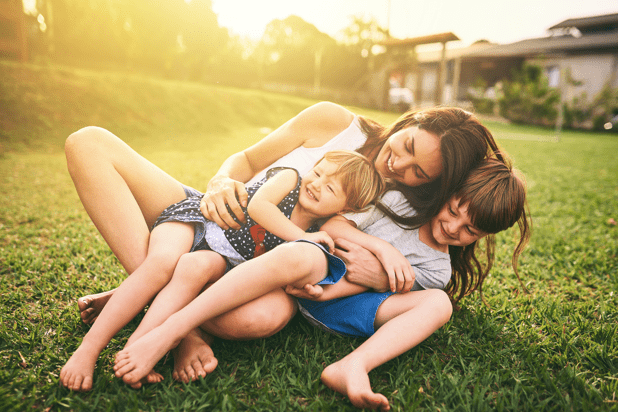 pay all of the past-due Child Support within a 60 month Plan, the Debtor must be current with the payments due under the Child Support Order, which may permit the Debtor to make monthly payments on a large amount of arrears.
A debtor must be sure that all child support obligations are current. In Chapter 7, the debtor is required to list the Child Support Enforcement Agency and the name and address of the Obligee who receives the funds.
In most cases other than child support matters, creditors must file for and obtain the permission of the U.S. Bankruptcy Court to collect on a debt outside of the bankruptcy case administration.
If you have questions, please feel free to contact Attorney Kevin Ryan for a free phone or office consultation. Our bankruptcy attorney is ready to help you!