Mobile Foreclosure Defense Attorney
Helping Our Clients Keep Their Homes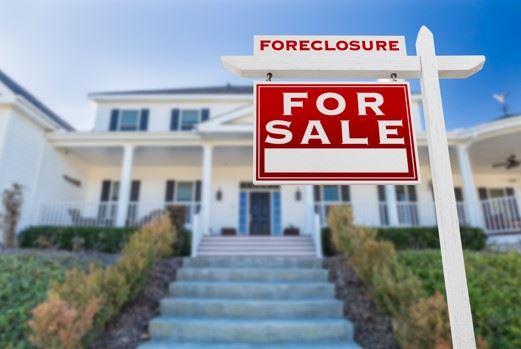 When it comes to foreclosure, Alabama's rate is ranked around 20th in the U.S. with nearly one in every 9,500 homes going into foreclosure. If you missed a mortgage payment, you risk losing your home and becoming a statistic. That said, you shouldn't face foreclosure without a fight. By hiring experienced legal counsel, you can defend your home from this process.
Ryan Legal Services, Inc can offer the legal services you need to protect your home from foreclosure. With nearly 25 years of experience, our attorney has developed client-focused solutions that have helped many fend off foreclosure. Many were able to improve their financial situation and keep their homes. If your bank has notified you that you're at risk of foreclosure or that it intends to file an action against you, you need a foreclosure defense attorney in Mobile like ours immediately.
---
For legal assistance, contact Ryan Legal Services, Inc online or call (251) 241-5234 now!
---
What Happens In Foreclosure?
The foreclosure process begins as soon as you miss a mortgage payment. Once that happens, your lender gains the right to foreclose on your home for as long as you owe this debt. In most situations, your lender will send at least one warning before formally notifying you that it intends to foreclose.
It's important to act as soon as possible because lenders can foreclose within 30 days of their notice. If you allow this process to occur unchallenged, you could lose your home in a foreclosure sale and remain liable for the unpaid balance on your mortgage (known as a deficiency balance).
Remember: You can't get your home back after a foreclosure sale, so it's vital to discuss your situation with a foreclosure defense lawyer in Mobile as soon as possible. We can also walk you through what happens during foreclosure and what your next steps should be.
Can You Stop Foreclosure Once It Starts?
You might think there's nothing you can do to stop foreclosure, but this is incorrect. Foreclosure – and all collection actions your creditors may have against you – can freeze when you file for Chapter 7 or Chapter 13 bankruptcy.
As soon as you file for bankruptcy, the court will order an automatic stay against collection actions. This means that your creditors can't leverage legal recourse to collect payment until your bankruptcy case settles. The automatic stay can prevent foreclosure if your lender has yet to file and it can also stop foreclosure in its tracks if it's already underway.
If My House is Foreclosed Do I Still Owe the Bank?
When is it Too Late to Stop Foreclosure?
Can You Get Your House Back After Foreclosure?
Once your house has been sold, there isn't much you can do to get it back without redeeming the property by paying the full amount to purchase the home back from your lenders. Alabama law allows homeowners up to 1 year after their foreclosure to redeem their home (Alabama Code Title 6. Civil Practice § 6-5-248). However, if you fail to move out of the home within 10 days after the lender gives you a written demand for possession, you will lose your right to redeem the home.
How Can I Keep My Home?
The automatic stay only persists for as long as your bankruptcy case is ongoing, which may only be as long as you need to plan a move to somewhere else. If you don't want to lose your home, though, you can fight to keep it by filing for Chapter 13 bankruptcy.
While Chapter 7 can eliminate certain unsecured debts outright, Chapter 13 allows debtors to consolidate and reorganize their debt – including secured debt like mortgage arrears – and pay it off within three to five years. This makes Chapter 13 a powerful tool you can use to save your home if your debt is primarily mortgage debt.
Contact Our Attorney for Help
At Ryan Legal Services, Inc, we provide our clients with the legal support necessary to defend their homes from foreclosure. We know that nothing is more important to you than protecting your home, which is why our foreclosure defense attorney in Mobile is committed to helping you build a strategy that can work for you.
---
To learn more about how our Mobile foreclosure defense lawyer can help, contact Ryan Legal Services, Inc online now.
---